Here is our other detailers 2010 ISF. Limited production, less than 1,000 in America of this model year. Options put this in the lowest production category as well... Smokey Granite Mica exterior paint, 13 Speaker Mark Levinson Audio with Navigation. Rated at 416bhp and 373 ft.lb.Tq it sure is fun to drive.
Purchased sight unseen in fall of 2015 from San Diego, the car arrived in good condition. Nothing out of the ordinary for a 5 year old vehicle with 50k miles. However, 'good' didn't quite cut it. We've lowered the front end 1/2" to level it out with the back, added an SPS Intake, 10.5" rear & 9.5" front Velgen 19" VMB5 Satin Black wheels, tint, and blacked out badges and chrome throughout. Summer of 2016 the car was driven and enjoyed. By spring of 2017, we felt the minor stone chips needs to be removed! The entire front end was torn off, repainted and blended into the fenders, and reassembled. The head lights got refinished with a slight tint, as did the taillights. The fog light surrounds also got stripped down and repainted satin HotRod Black. After a solid 45 days of staring at it in the shop, we finally started the correction and protection process!
2019 UPDATES (see below images for past projects and detailing)
Basic polishing this year, CarPro Essence on white pad on paint, black pad on PPF. NEW Ceramic again, this year, our newest and best yet… SystemX Ceramic Coatings!! ONE layer of OG Diamond on paint, followed by TWO layers of Crystal SS. Finished off with a layer of CarPro ReLoad spray sealant. Satin black wheels done in two layers of OG Diamond, followed the next day by one good layer of ReLoad spray sealant. Wheel wells and brake calipers thoroughly cleaned, 2 layers of Diamond SS, followed by 2 layers of Crystal SS on all metal components, all plastics 1 layer of each DSS and CSS, followed by a spray sealant as well. Glass was done last year, will get another quick layer of X-Glass before I take it home today.
NEW for 2019, not much... added the roof spoiler. and had all badges, grill, and quad tips removed, sandblasted, poly-primed, and sprayed hot rod Satin Black, and put back on.
So far LOVING the slickness of it, and the depth and gloss is amazing!!!
Just wanted to share what I've been up to the last few weeks in my spare time. for as clean as i always keep it, i was shocked at the still 12-14 hours of work i put into it!! Very happy with the results though.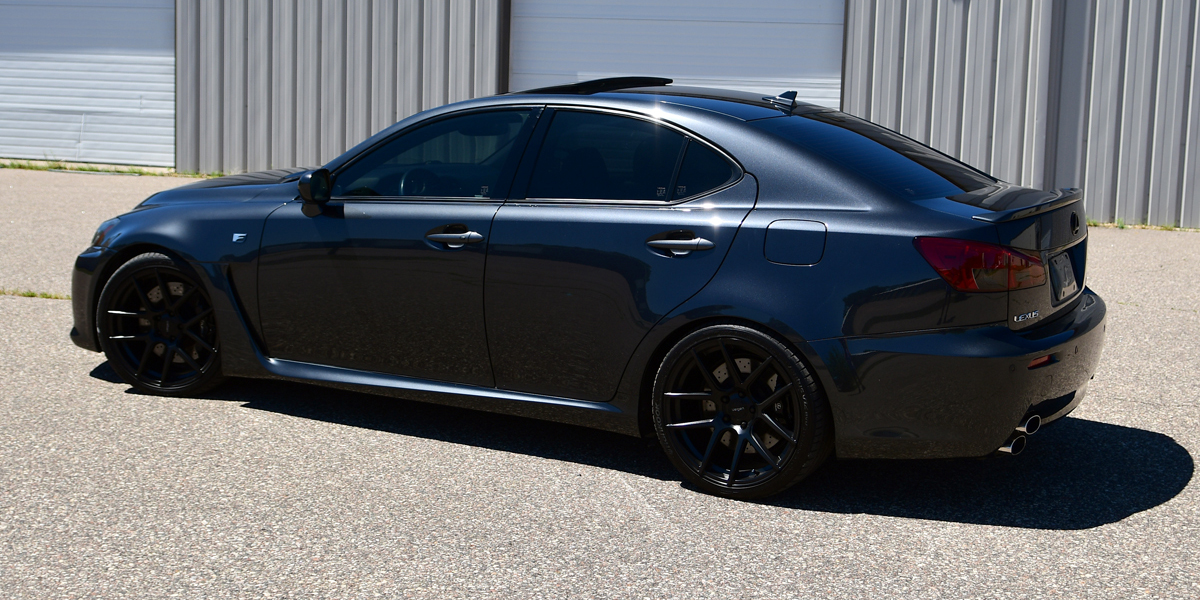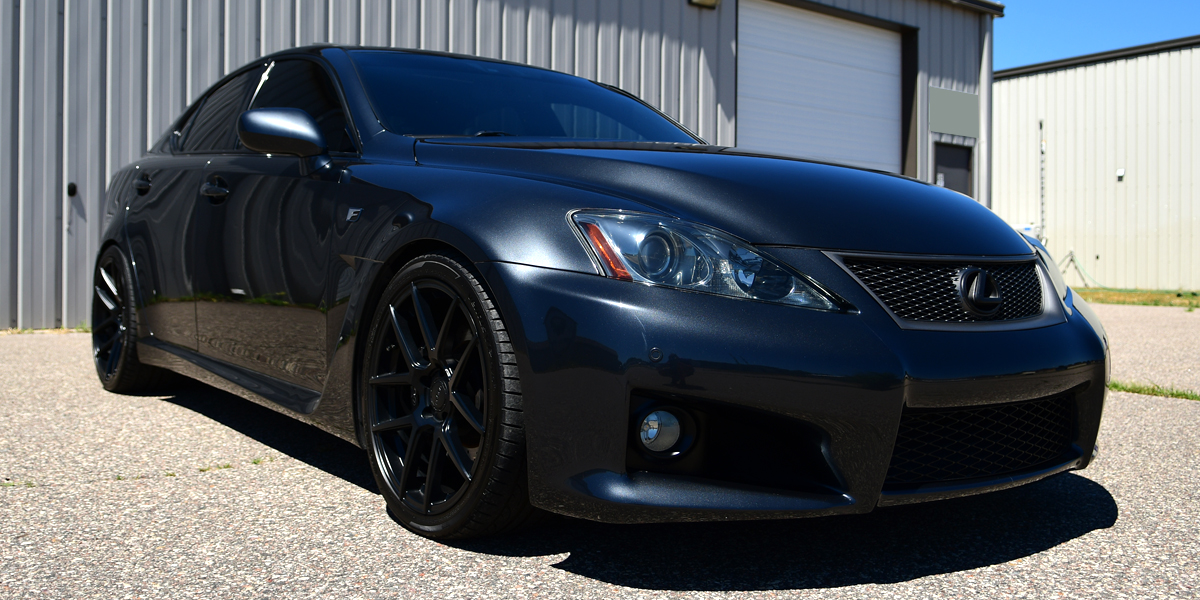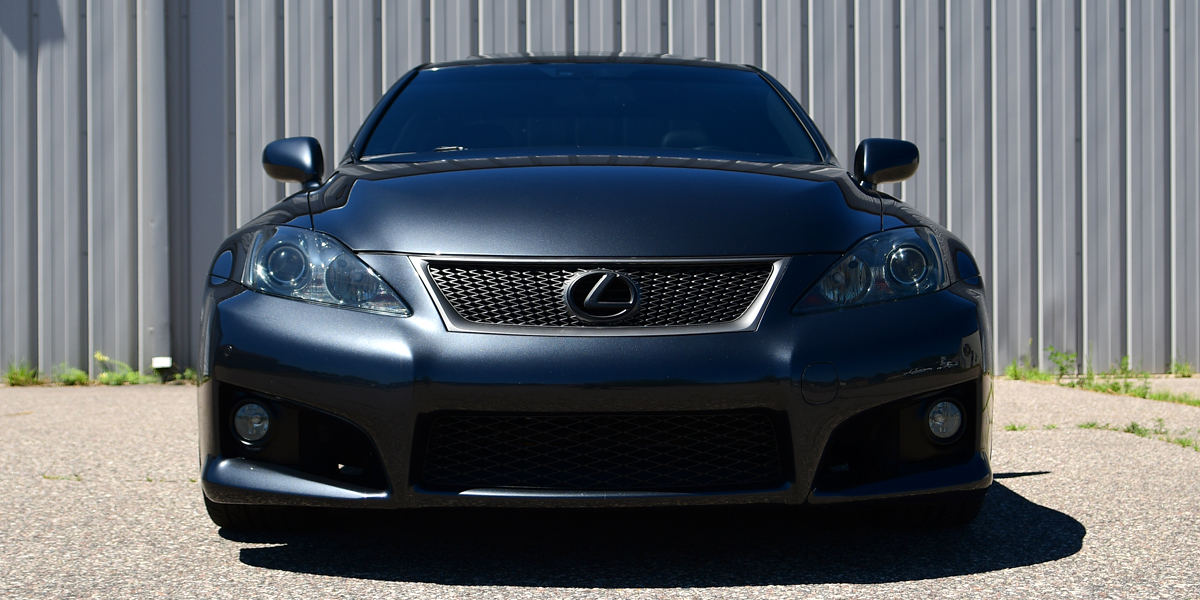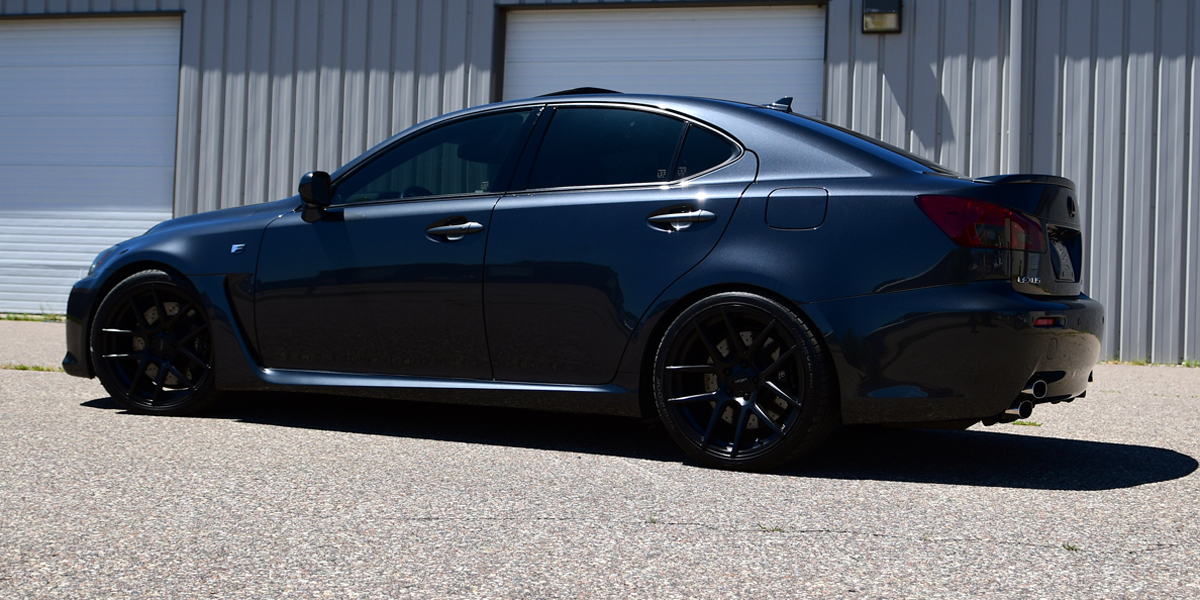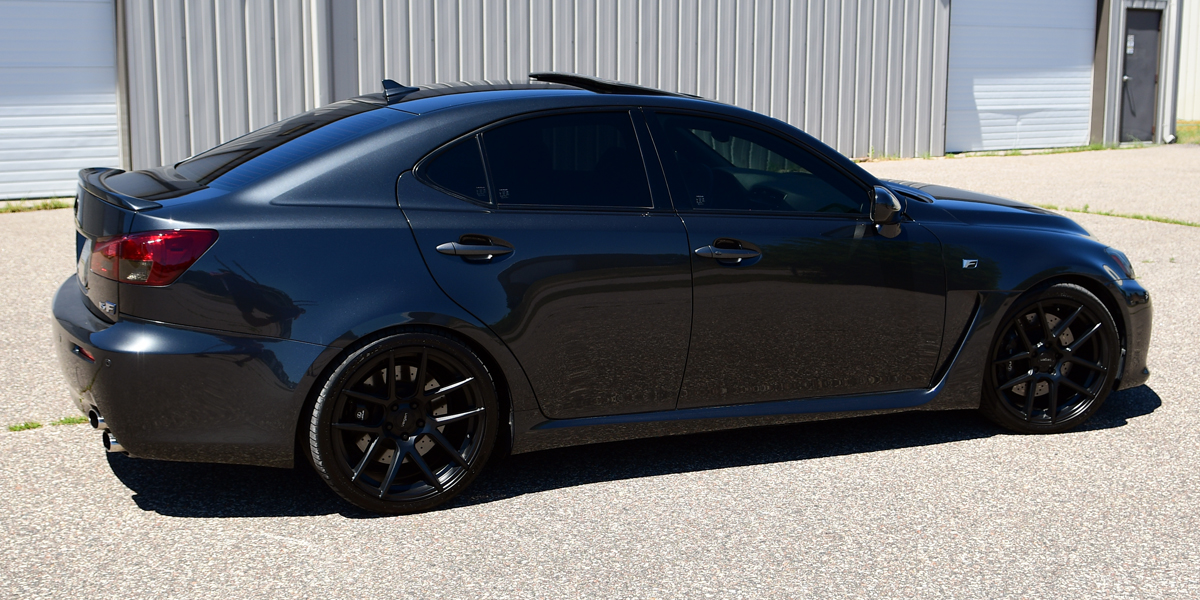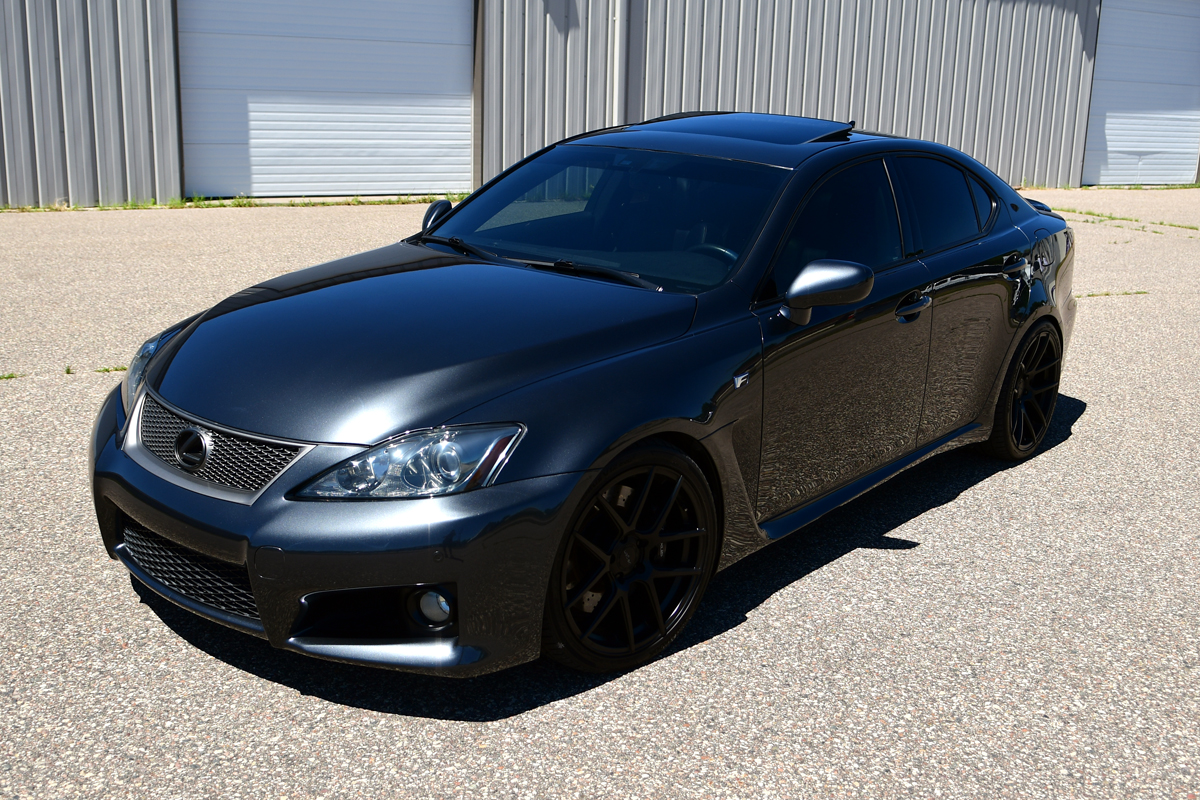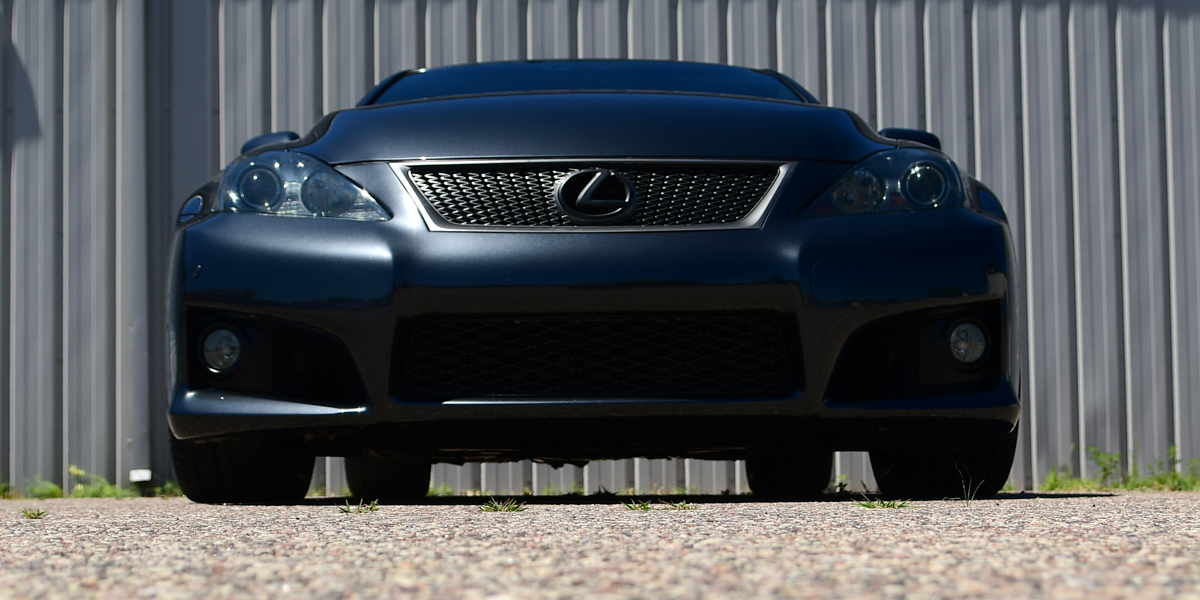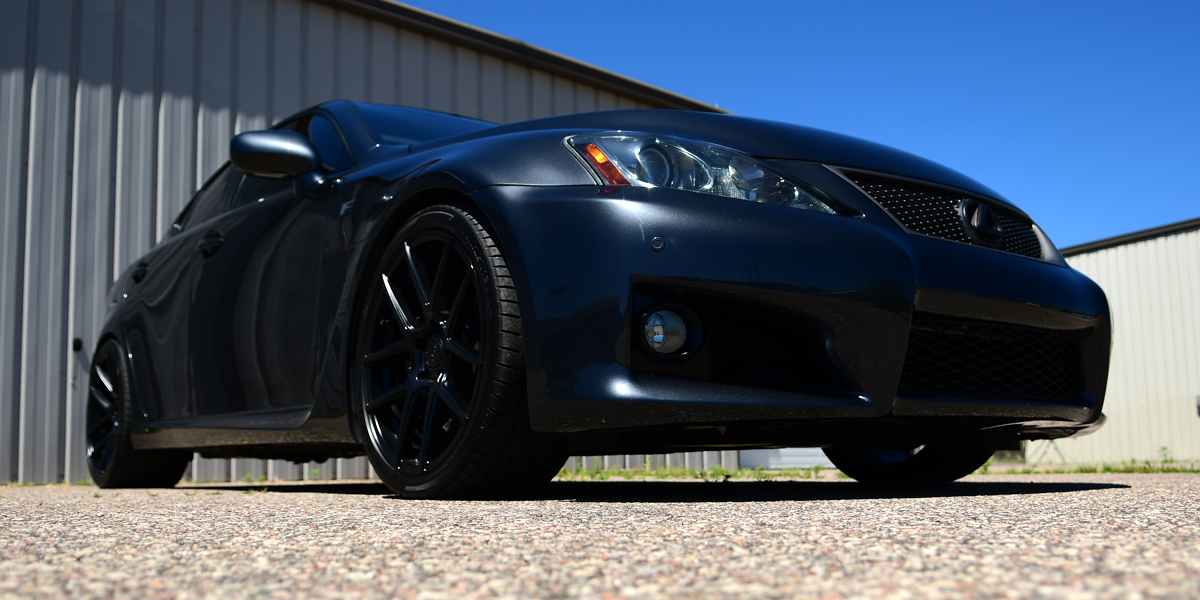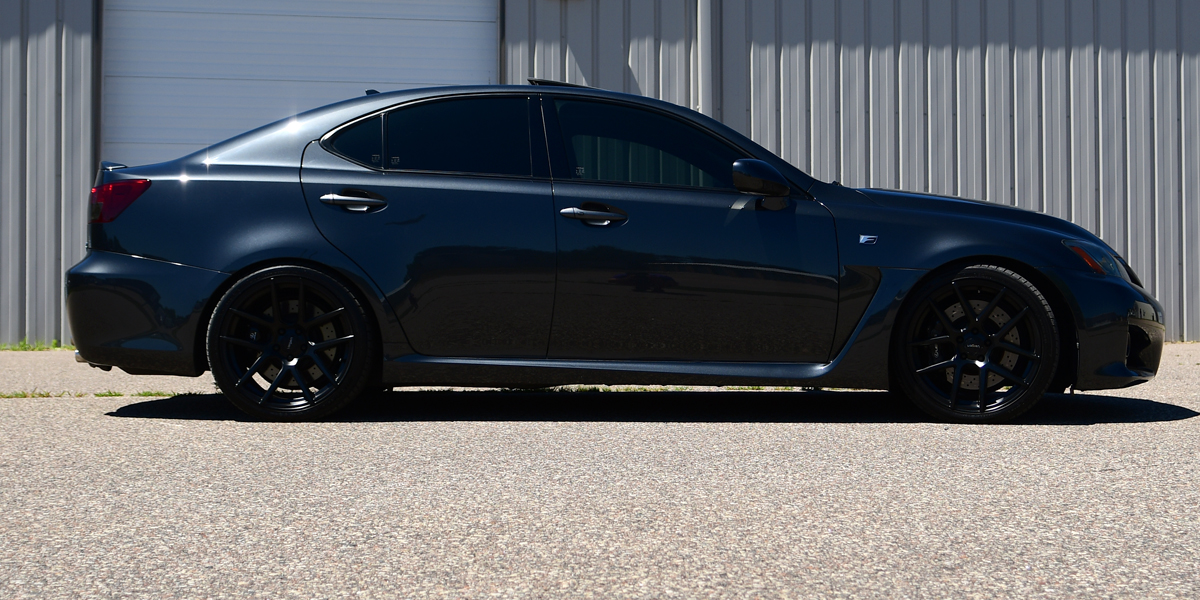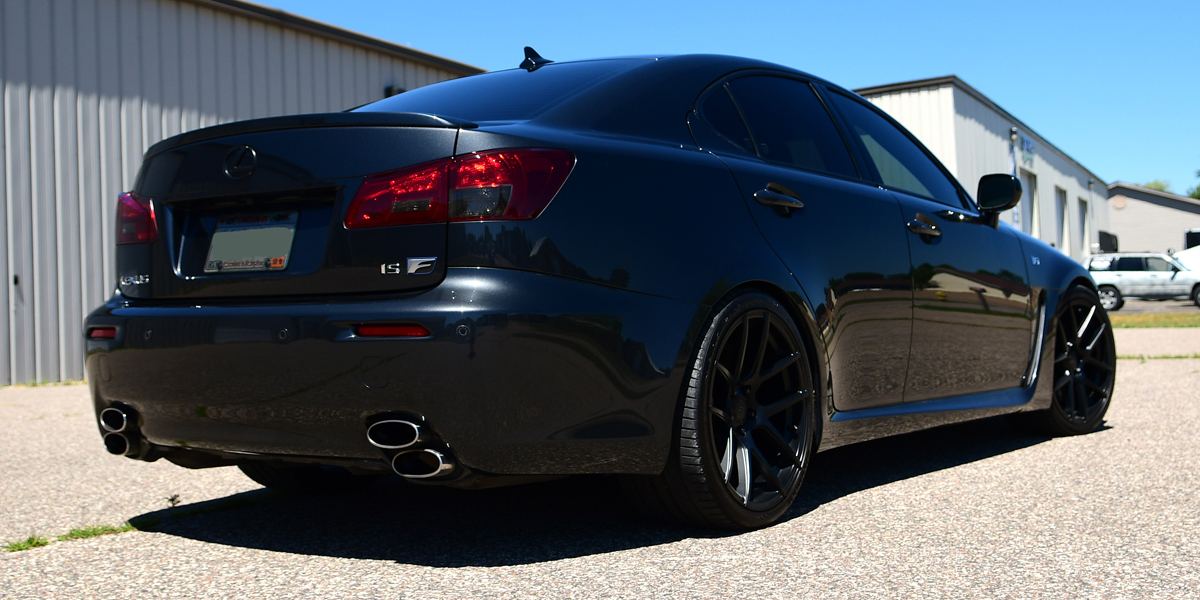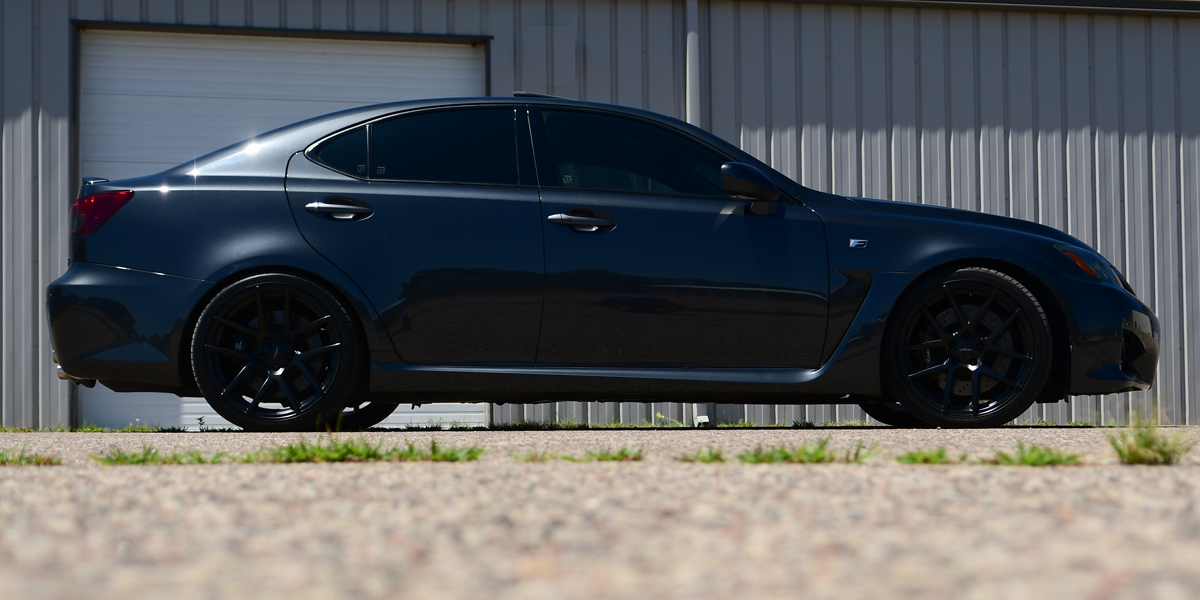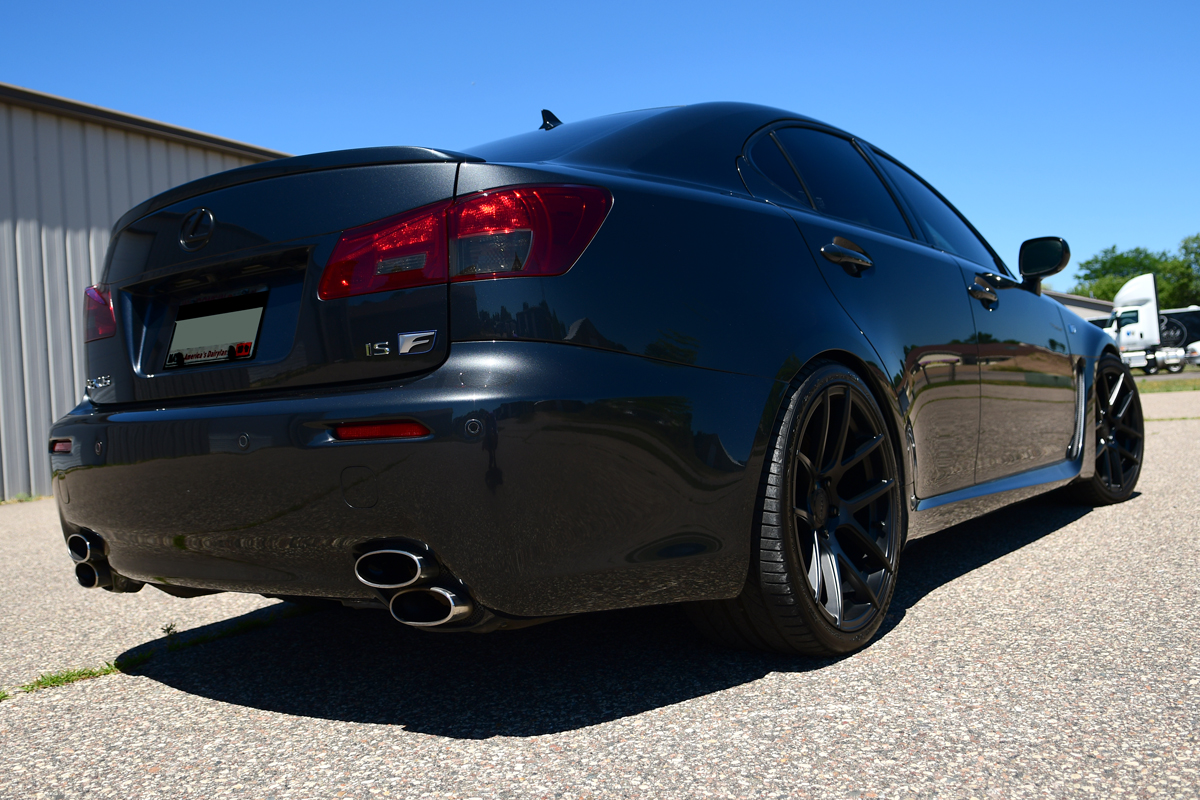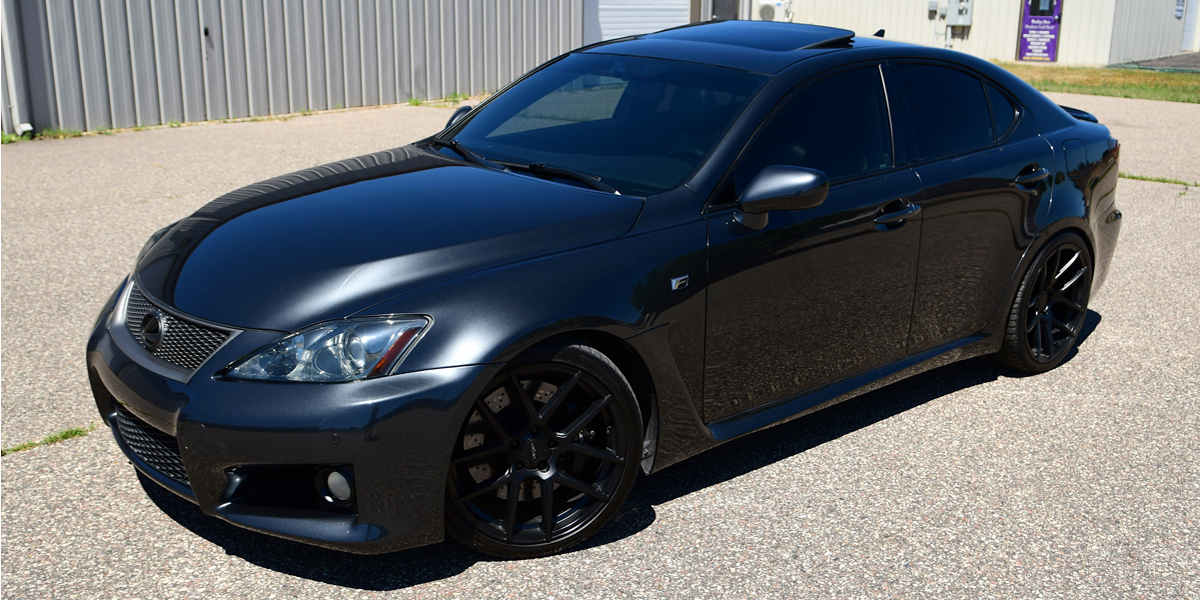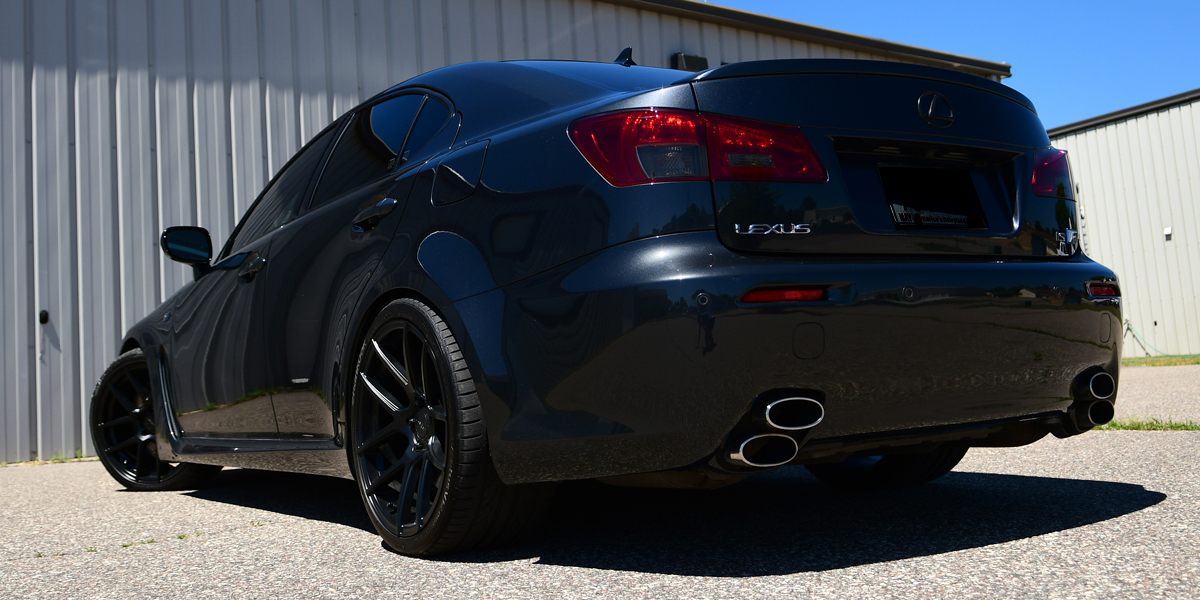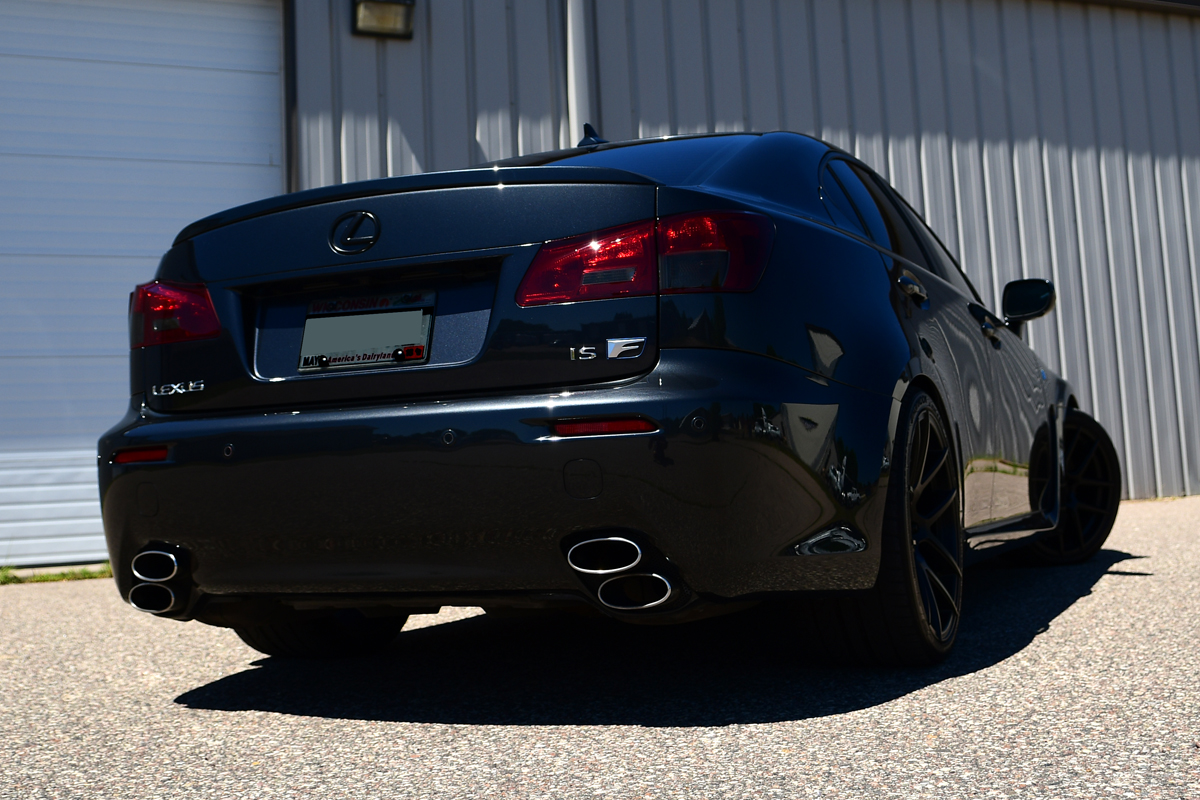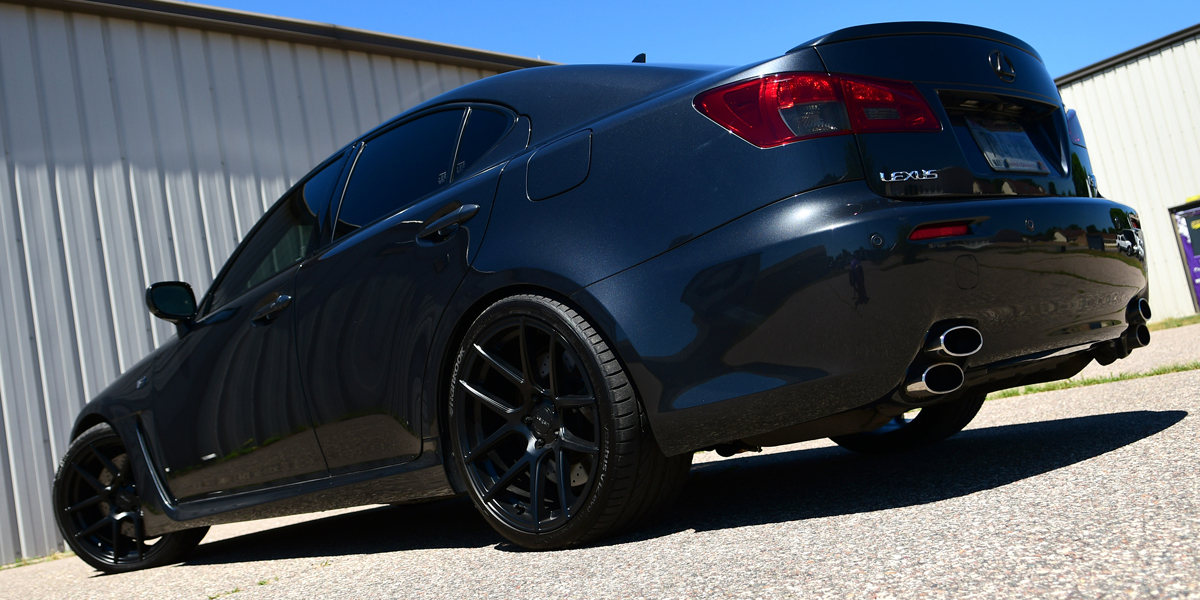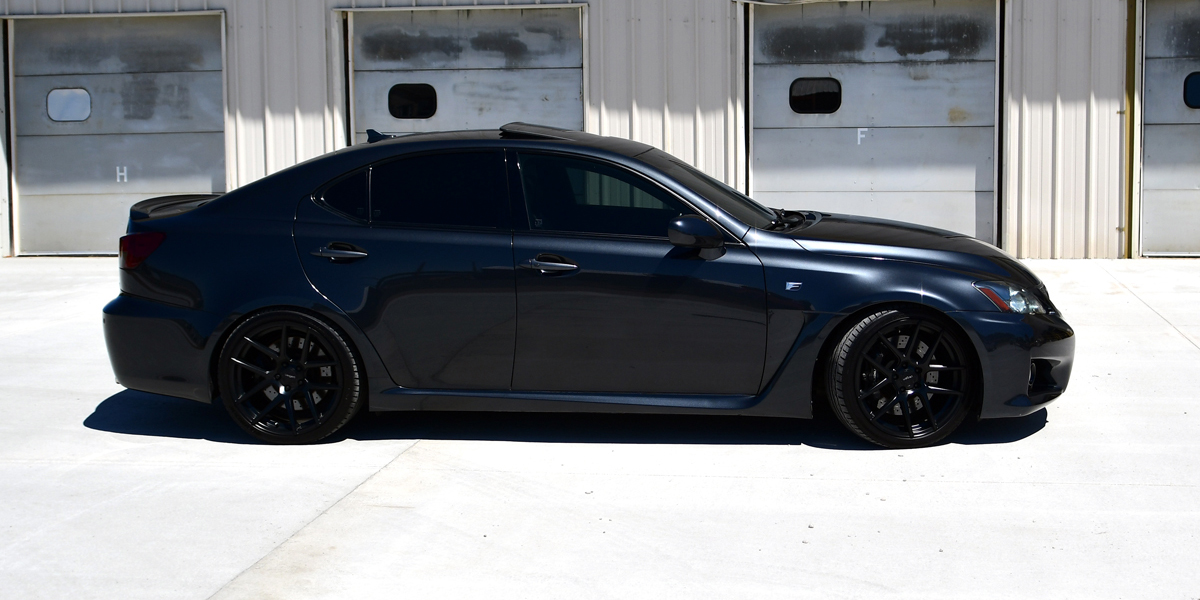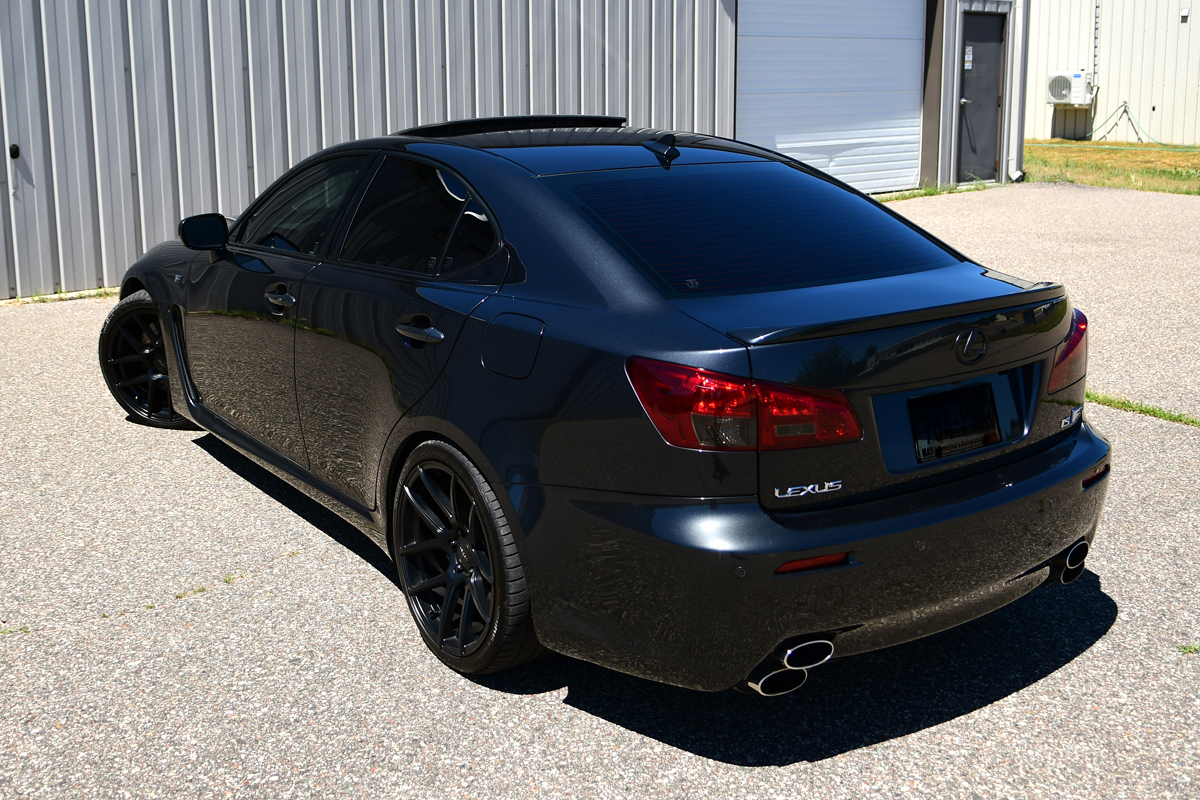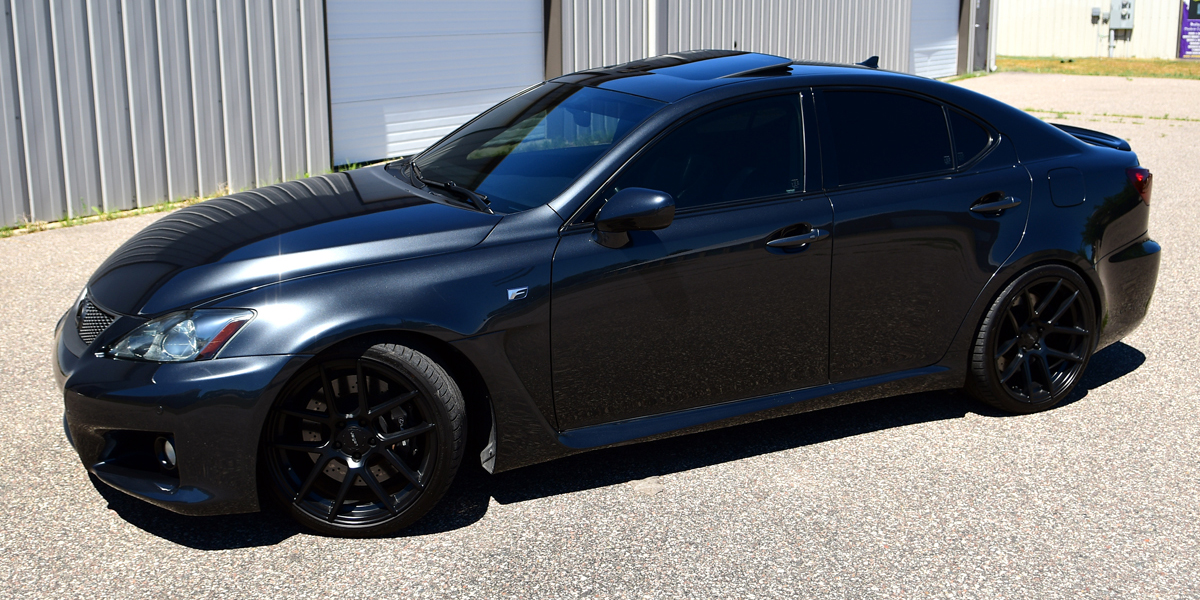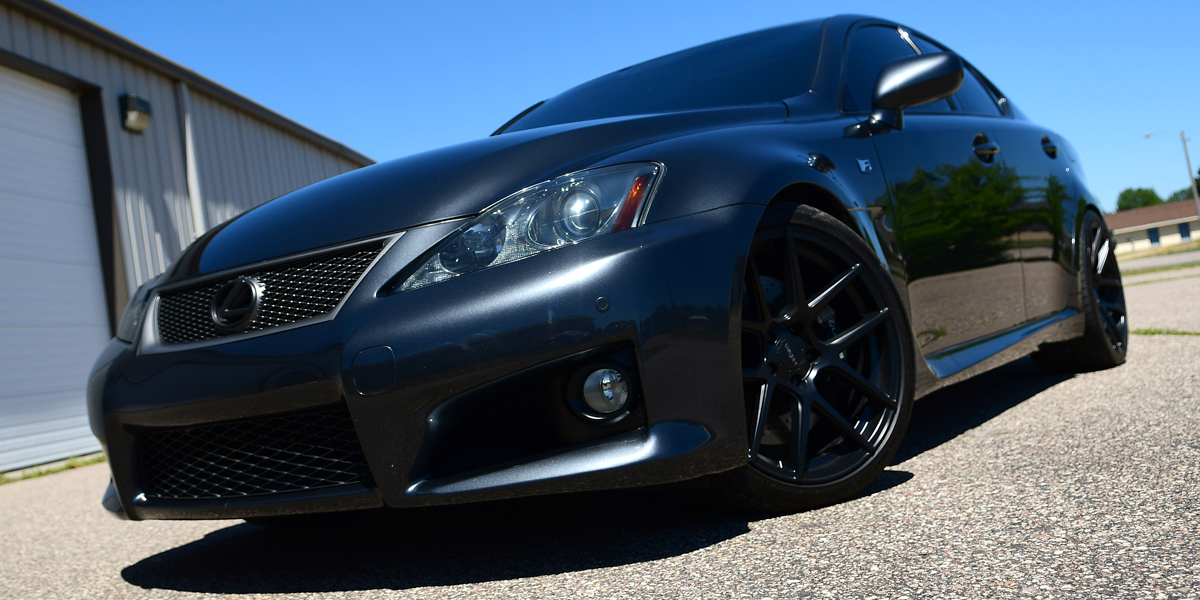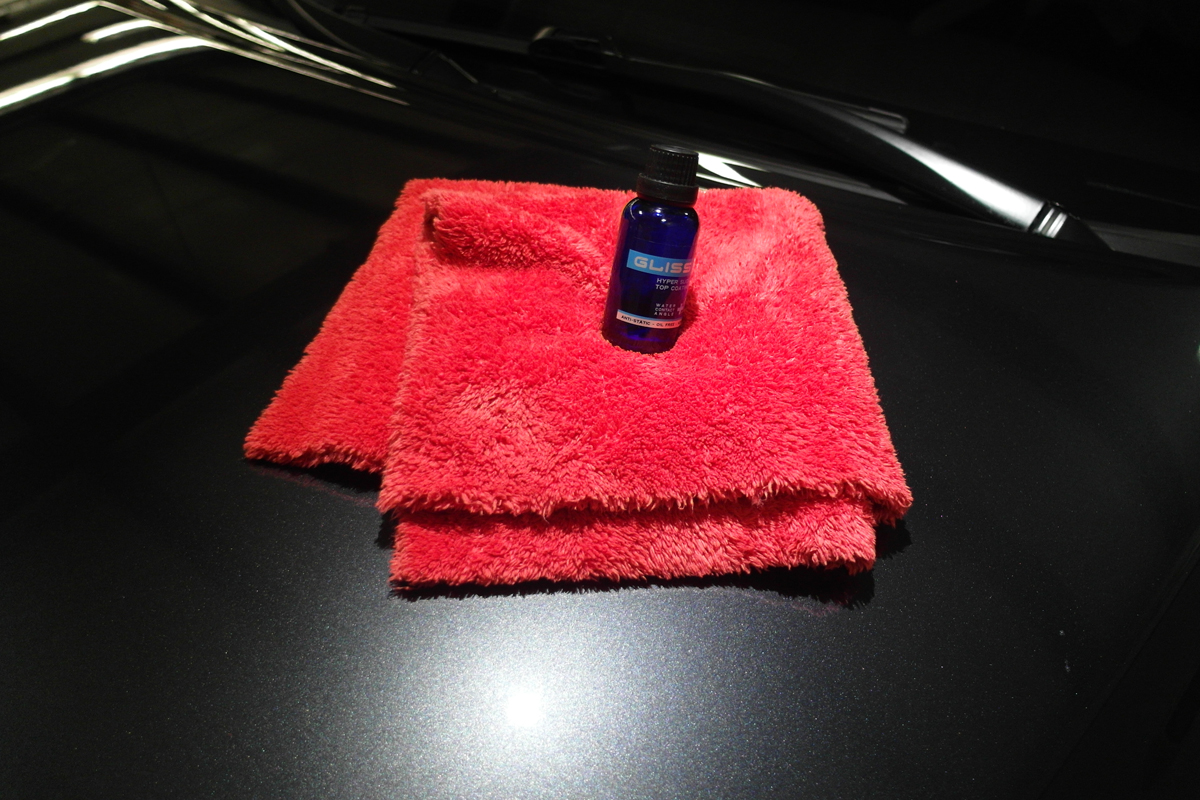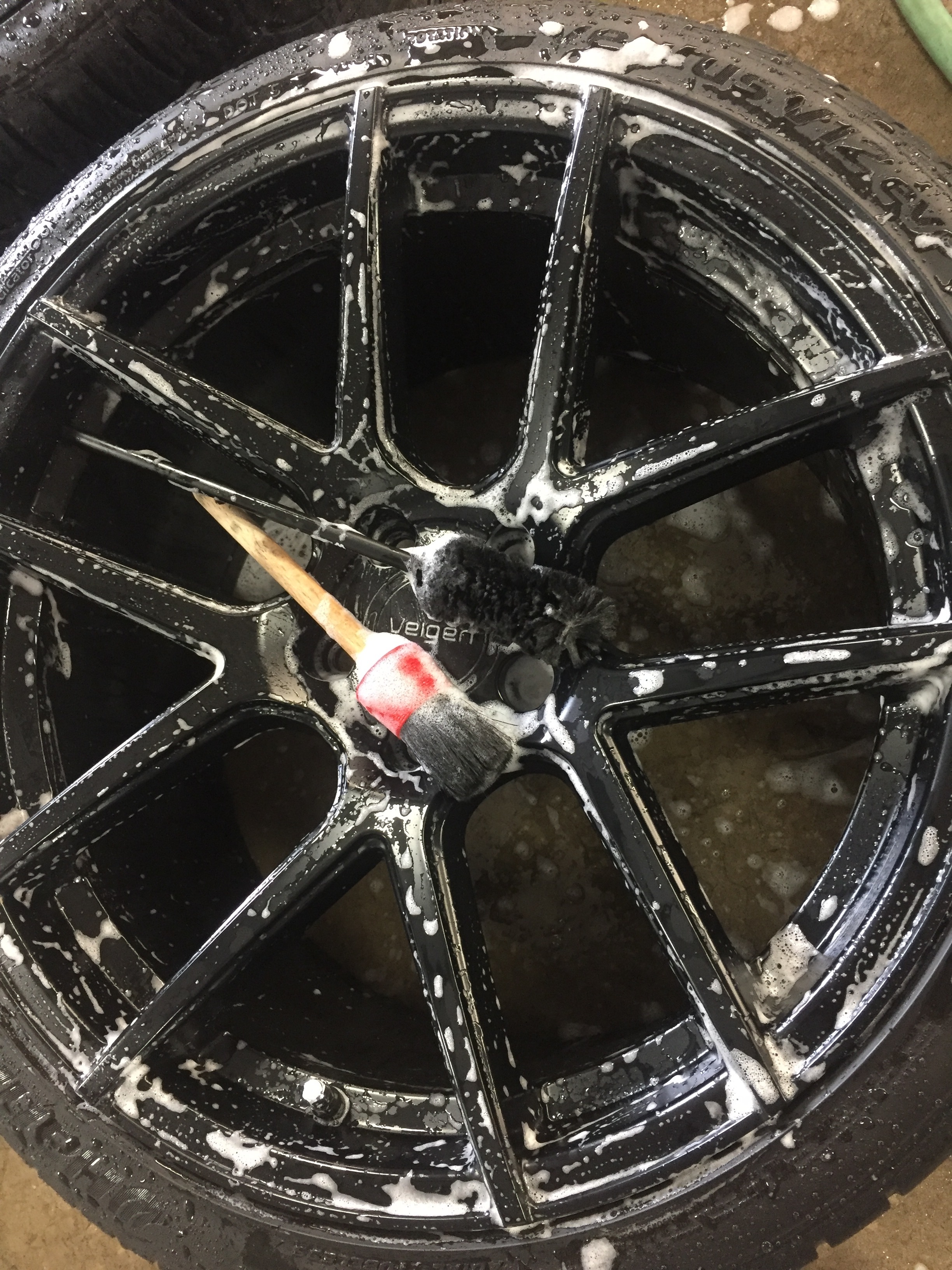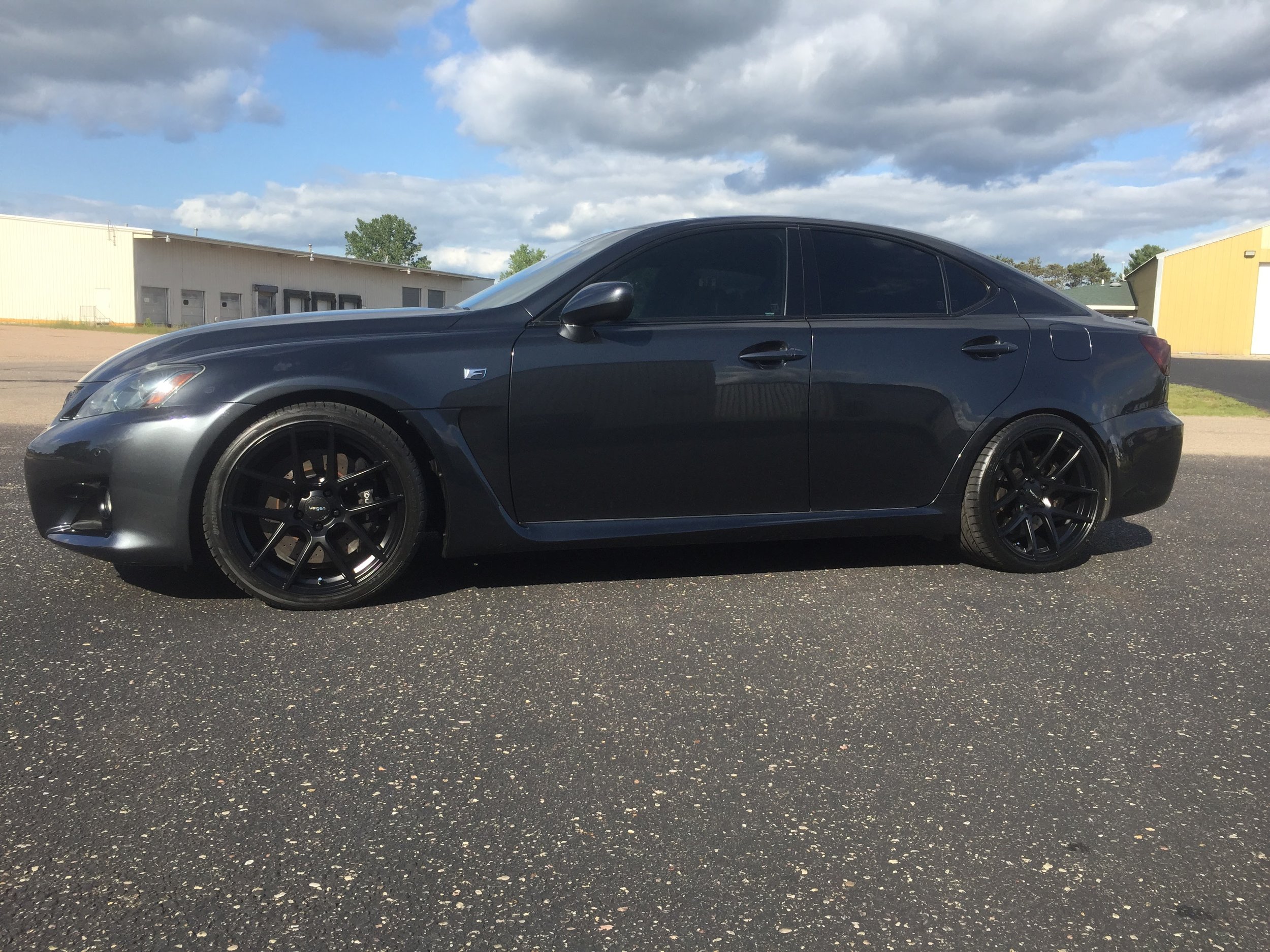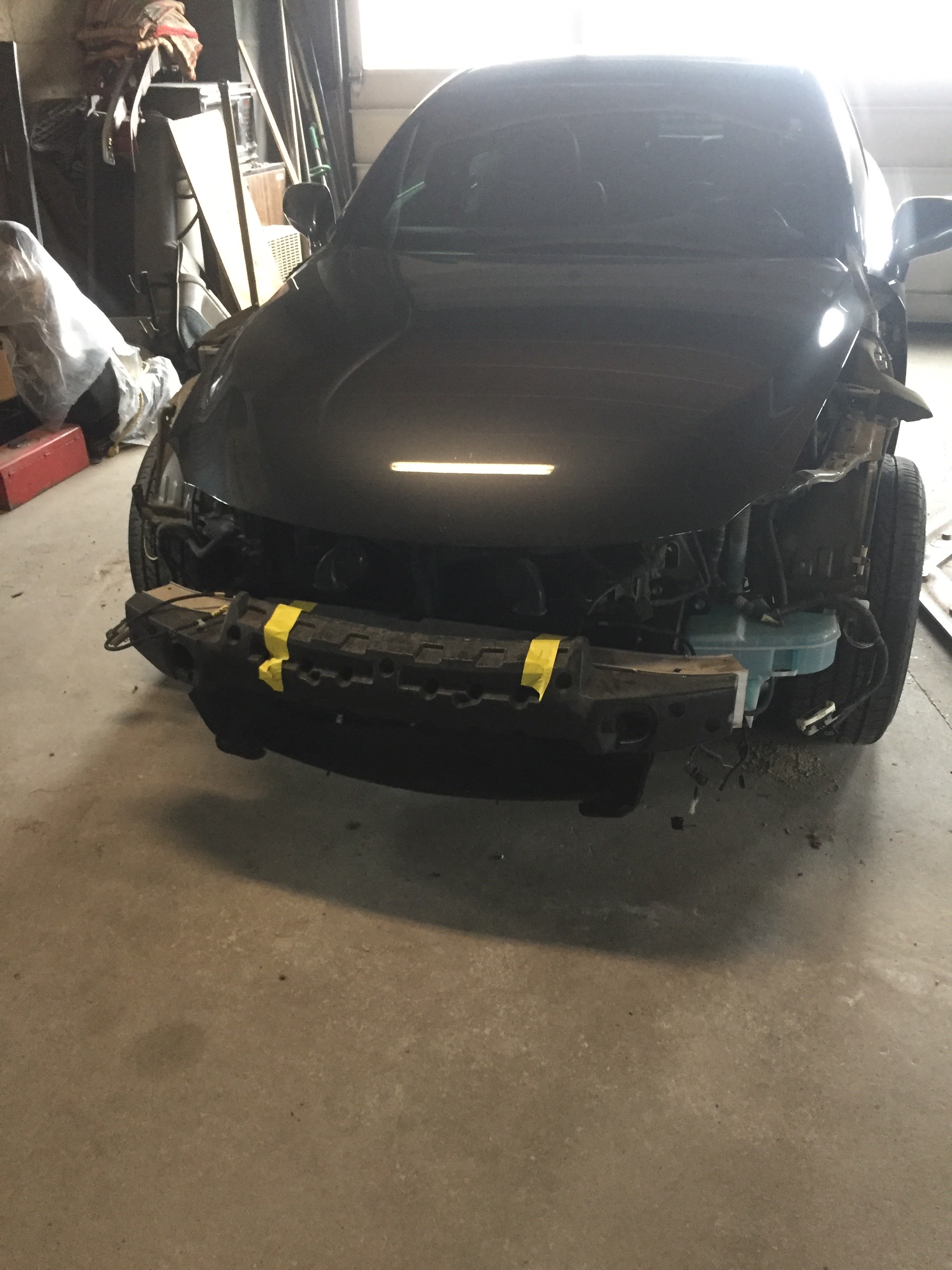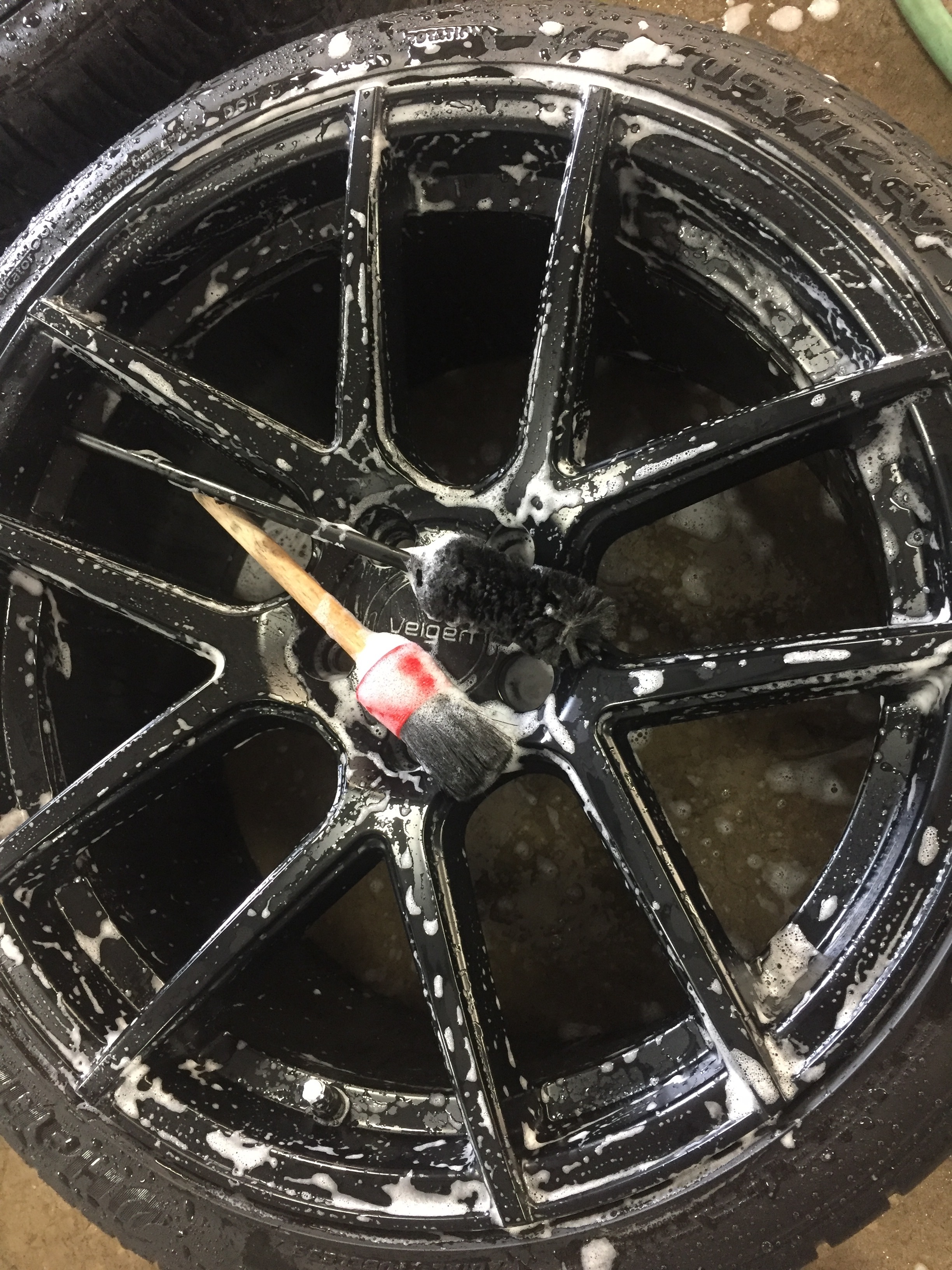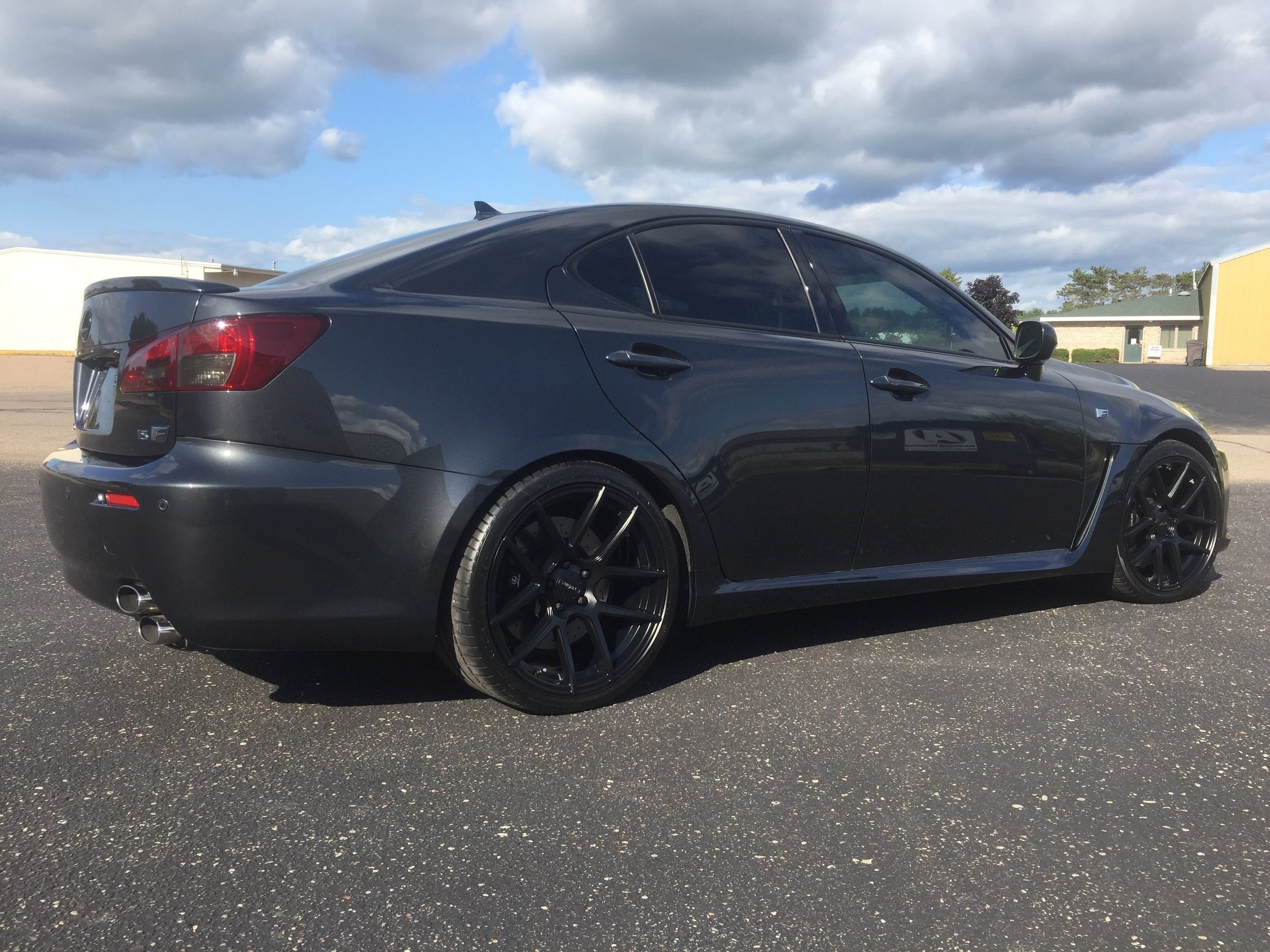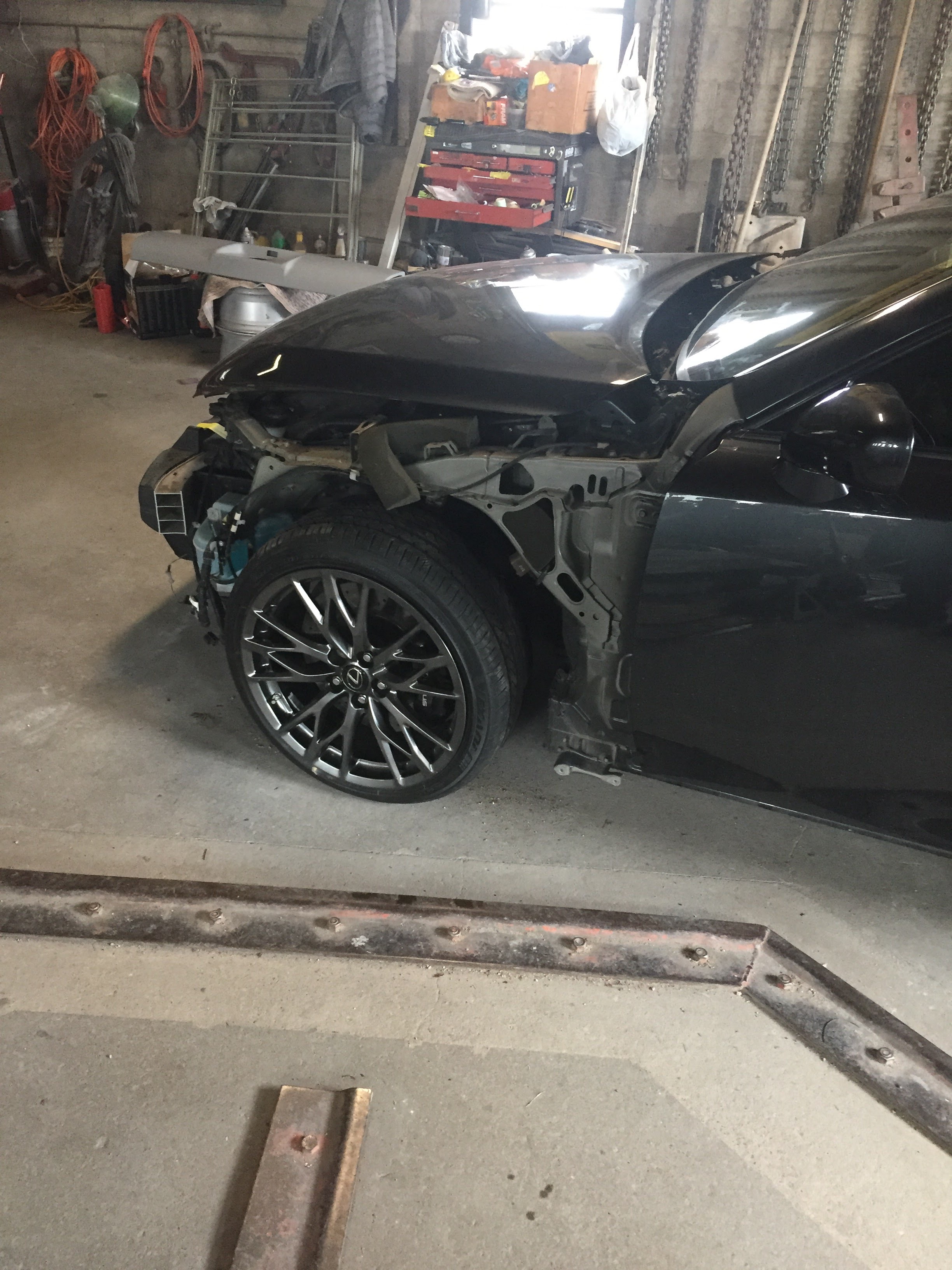 Old News…
PAINT CORRECTION PROCESS
The entire front end was lightly wetsanded and buffed after paint to get us started.... Then the entire car receieved our "Paint Correction" service. No more wetsanding was done, but 4 stages of compounding & polishing, totaling over 30+ hours, went into safely making this paint smooth and shiny! We started with Griots BOSS Fast Correcting Cream, and some Megs MF Correcting Pads. After this, we stuck with Griots, but moved onto some Lake Country Yellow Pads. After that, we stepped down to CarPro Essence and some Lake Country White CCS Pads, then the final step was Essence on Black CCS Pads for the finished shine and gloss!!
PROTECTION PROCESS
After the paint was nearly perfect (within reason) we applied LLumar Platinum Paint Protection Film over the entire front end. Bumper, headlights, partial fenders & hood, door cups, side mirrors, and rocker panels. This PPF will protect the paint from future stone chips and road rash, sand blasting, big bug splatters, etc. The final protection came from CarPro cQuartz Ceramic Coating. We applied the original version, followed by a 2nd layer of cQuartz UK Edition, which we feel carries a little more gloss. The car looked amazing, and turned heads for sure!! To top it off, we regularly used CarPro ReLoad as a top agent, for added protection and gloss. The Satin Black Velgens recieved a good wheels-off cleaning, and 4 layers of ReLoad for protection. Cleaning these wheels was a breeze, and drying consisted of only blow-drying.
Fast forward to 2018... While the cQuartz was still holding up great, water beading perfectly, and washes super easy.... we wanted to up our game a little and try CarPro's new GLISS, super hydrophobic gloss enhancing ceramic coating. Per a conversation with CarPro, we stripped off all ReLoad via a Tar-X bath. Polished the entire car again with a Lake Country White CCS Pad, and some Essence Polish. Then applied TWO full coats of GLISS over the entire vehicle! The car now DRIPS GLOSS!! The shine is insane, it just looks wet all the time!! We restored some of the trim with Gtechniq C4 Trim Restorer and Ceramic Coating. We also stripped and ceramic coated the wheels with Gtech C1 Ceramic as well.